Meet Lou Leventhal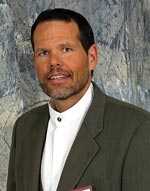 Internationally acclaimed illusionist Lou Leventhal has been captivating and thoroughly entertaining audiences on live stages in North and South America, as well as Europe and Asia for more than 25 years.
Standing ovations are a frequent occurrence at the conclusion of each show, but clients are always most complimentary on his desire to satisfy his clients in any and every way possible.
"Because I know all of the work and logistics involved in producing a major corporate event or other special presentation, I want to make sure that our clients find us a delight to work with. We live by this saying, 'We'll do the work, you take the applause!'" says Leventhal. "I am a people person' and I love what we do. We enjoy meeting clients and building professional friendships. We work extremely well with technical and stage crews and people often comment on how much they have enjoyed working with us."
Unbelievable stage illusions, audience participation, live animals, original music, infectious humor and motivational messages are orchestrated into an exciting and fast-paced show that you won't want to miss. For clients with a more extensive budget, Leventhal and his Illusions & Reality team can customize illusions with your product logo; magically produce your CEO or other corporate VIP; or help you launch a new product in a way that will not be forgotten!